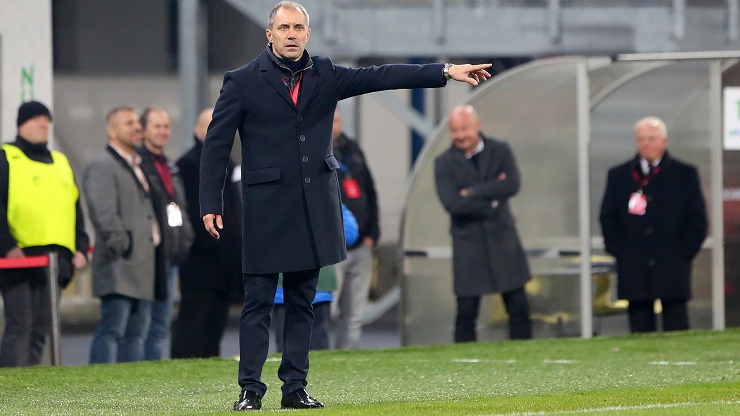 The coach Pivarník: Useless mistakes cost us valuable points
Viktoria Plzeň played the fourth match of the Europa League and even this time they were not able to win. They only tied 1-1 with Astra Giurgiu in Bucharest. Viktorians were better for most of the time so 1 point is definitely a loss for them.
"We played a good match. We were good at combination but we uselessly conceded the goal and had to catch them. After a nice action we equalized the score and believed we could turn it on our side. We pushed ourseleves in the 18-yard box and tried to create more chances. After the break we went in the match we wanted to win it. Our opponent had a lack of power with the time passing but we couldn´t score the winning goal," the coach Roman Pivarník evaluates the match.

The game was very similar to the match at the Doosan Arena. "Our problem is individual mistakes, we´ve made really huge ones in both matches and it cost us too many points. Then it´s difficult to play in full defence and, of course, I´m not satisfied with our final phase. I keep missing better run-ups and better choice of place in the 6-yard box. The wings support the offensive phase only a little so we have to work on that," the Viktoria´s coach adds.

Plzeň are sitting at the last place of the standings having only 3 points. If they want to advance they have to win the remaining two matches and hope other teams help them. "Even the draw can save us the next phase but we know it´s not only in our hands. It´ll be very hard but wo don´t stop believing," Roman Pivarník closes.
Fotogalerie
Related articles