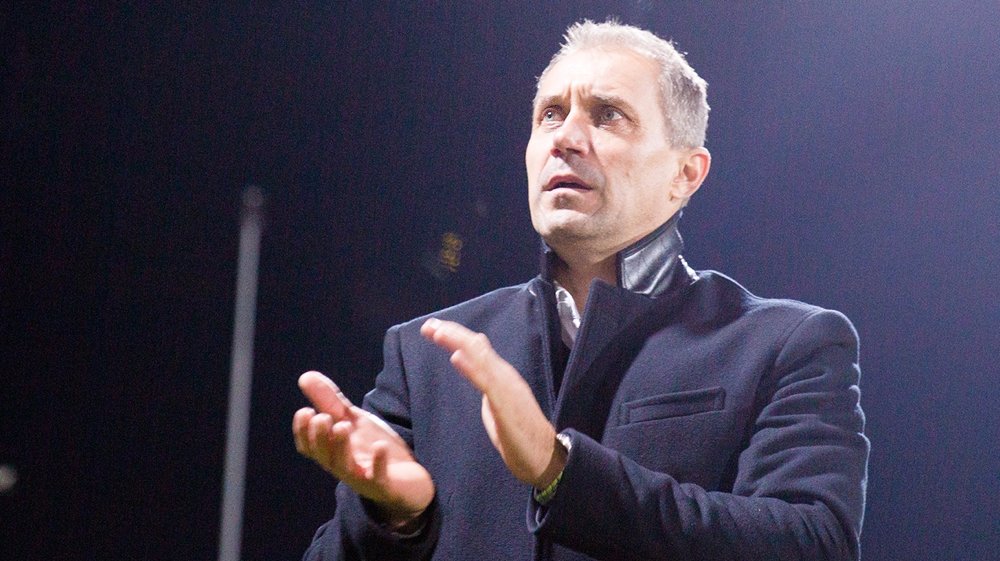 I´m satisfied with the performance, Roman Pivarník says
The match of the 13th league round was better for Viktoria Plzeň who beat their opponent from Jablonec 3:1. By this victory they also increased their league leading to 4 points. The coach Roman Pivarník evaluated his team´s performance and revealed his positive feelings about that.
"I have to say we play great for 65 minutes. It´s a shame we weren´t able to add more goals because we had some chances. I can see my players are quite tired now and they are sometimes late in battles. The pace was so high that we finished this match really on the edge of our power. We should deal with the end in a better way but overall I´m happy with the match," the coach Pivarník evaluates the match.
"Before the match we discussed we want to win our matches and gain as much points as possible. We want to focus only on ourselves. We made it and it makes me happy. The last month was very demanding and hard for the players and I believe we´re ready for the rest of autumn," Pivarník says. "We´re gettin in a psychological advantage and for its remain we have to keep winning," he adds.
Lukáš Hejda score his fourth goal as a centre defender. "Lukáš is getting better and better with every match. He´s good at directing the game and he is also able to participate in the offensive, he´s dangerous during free kick and accurate when shooting. It helps him to play with Hubník," he praises his player.
Fotogalerie
Related articles