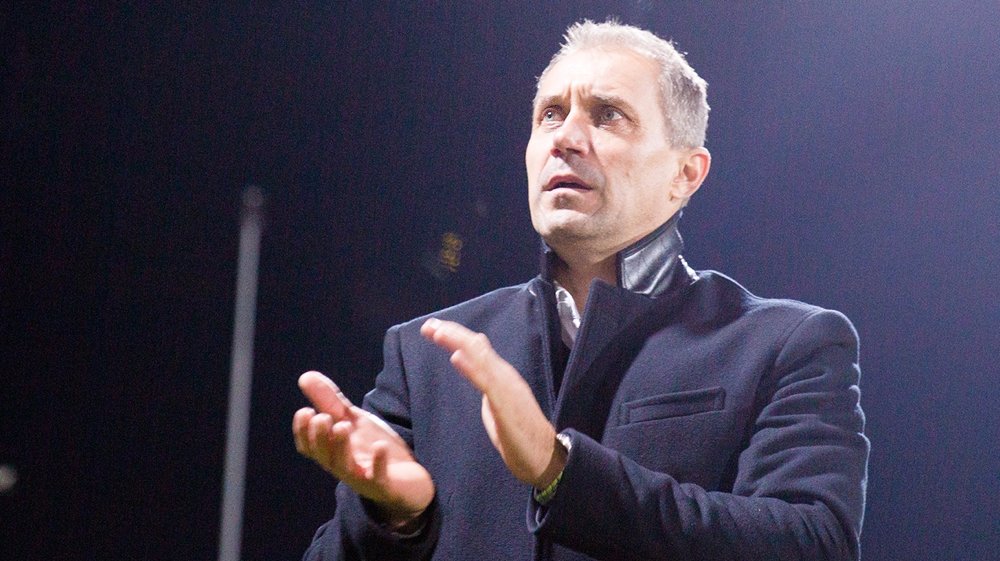 The coach Pivarník: We regret the failed chances but the performance was good
The match of the 14th round of the ePojisteni.cz League between Mladá Boleslav and Viktoria Plzeň finished by a tie. Viktoria were closer to the victory but they failed in the final phase. They currently have a two-goal leading at the top of the standings in front of Zlín.
"In terms of the game I´m satisfied because our performance was of high quality. Mladá Boleslav are a good team, which is very strong especially at home and are good at combination. We were a bit better but it´s a shame we couldn´t finish our actions better. 1 point is positive for us but we were close to the victory," the coach Roman Pivarník says.
Michael Krmenčík appeared in several goal chances. "Michael´s performance was great and fighting but we all know he needs a lot of chances to score. Nowadays he settles in the starting line-up and if he wants to stay there he´ll have to work on the efficiency. We´ll pay attention to it during the trainings," he describes.
David Limberský missed this match even though it could be his 300th league match. "He joined the trainings but on Thursday he said not to feel good. I believe he´ll be ready until Wednesday and he´ll travel with us to Rome," the coach believes.
A young defender Matějů replaced Limberský for this match. "Aleš succeeded in replacing David, I expected more rather from the offensive wing players. I wanted them to deliver more passes in front of the gate and so on. Milan Petržela enlived the game but he himself didn´t get in any chance," the coach Roman Pivarník closes.
Fotogalerie
Related articles