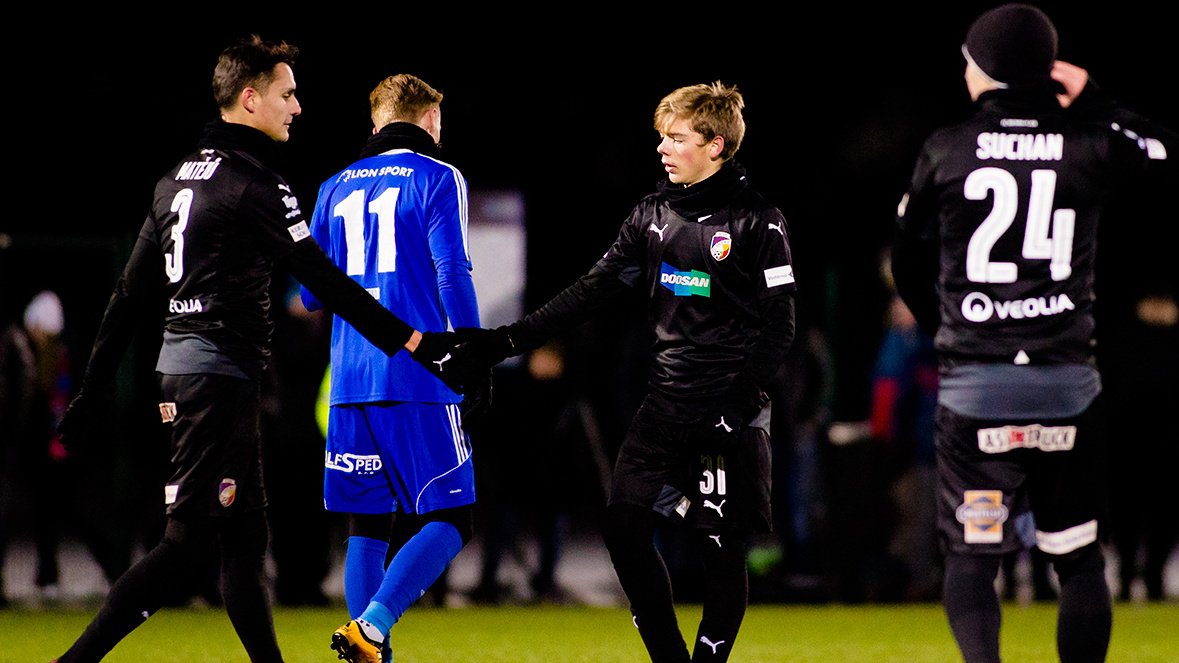 ​Viktoria commenced their mid-season trainings by a victory over Domažlice 5-1
On Tuesday Viktoria Plzeň played the first friendly match within the winter mid-season trainings. They hosted the 3rd-league team Domažlice.
Since the kick-off it was obvious who would set the pace of today´s match at the stadium in Luční street. Fast and accurate Viktorians patiently combined and then they moved to the offensive phase mostly on the wings´ sides. The first shot on goal was seen on 10 minutes and Viktoria appeared in lead after that. Tomáš Hořava scored from a penalty kick. Although Viktoria were the more active team, the second goal of the match was added by their opponent. On 40 minutes Pavel Fořt had an effort on goal and scored. In the 2nd half-time Viktoria set not only the pace of the game but the score as well. On 57 minutes Jiří Piroch scored after a corner. Two minutes later Michal Hlavatý increased the score to 3-1. The scoring streak was not at its end. On 62 minutes the referee directed the second penalty kick of the match and Martin Zeman scored – 4-1. Tomáš Poznar finished the number of goals to 5-1.
Mid-season trainings, Tue 10th Jan 2017, 16:30
Plzeň: 1st half-time: Sváček – Hejda, Hořava, Limberský, Petržela, Řezník, Hrošovský, Kovařík, Chrien, Piroch, Krmenčík 2nd half-time: Sváček – Matějů, Janža, Zeman, Kopic, Poznar, Hájek, Suchan, Hromada, Hlavatý, Piroch
Domažlice: Švihořík – Hrubý, Bauer, Brožík, Lešek (87. Bláha), Ruml (46. Černý), Chocholoušek, Špírek (46. Roubal), Bezdička (46. Hejda), Mužík (73. Bursík), Fořt (46. Hašek) Bench: Černý,Roubal, Bursík, Hašek, Bláha, Hejda, Krondát
Goals: 10. Hořava (pen.), 57. Piroch, 59. Hlavatý, 62. Zeman (pen.), 65. Poznar – 40. Fořt
Fotogalerie
Related articles