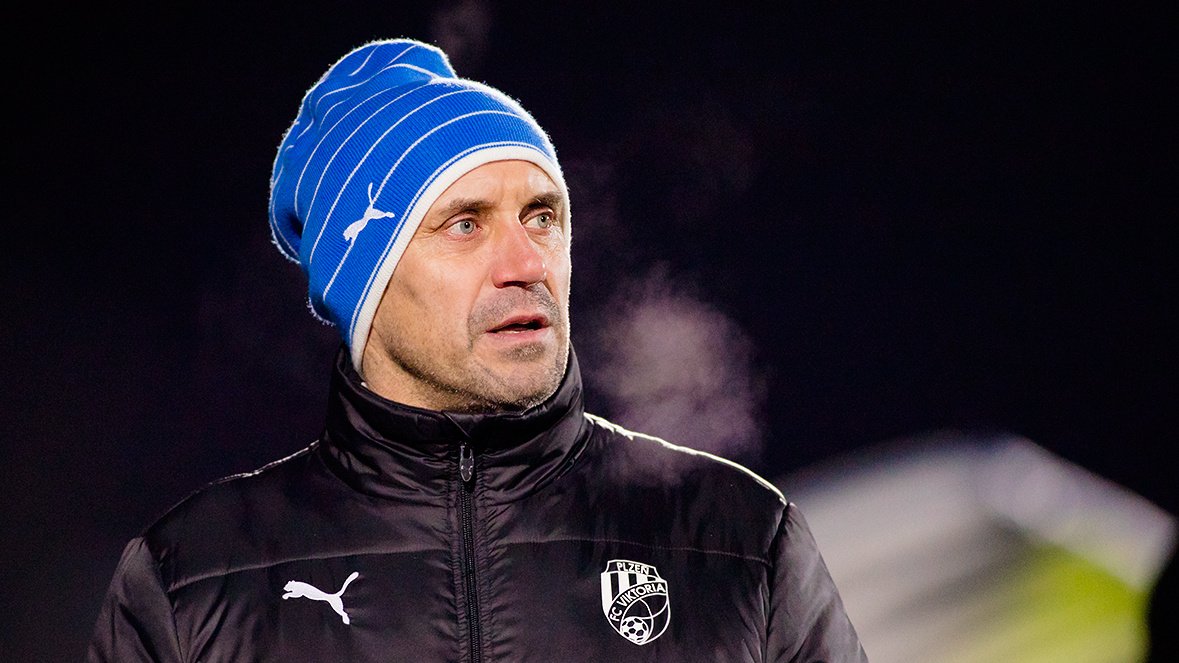 ​Roman Pivarník: We could use more chances but we´re at the start
Viktoria Plzeň played the first friendly match of the mid-season trainings. Under freezy weather they beat 3rd league Domažlice 5-1.
"We created a lot of chances but our efficiency could be higher. This match showed me nothing, we´re still just at the beginning of the trainings," the coach Roman Pivarník evaluates the match.
All new Viktoria´s faces presented themselves in the red-and-blue jersey and the coach was satisfied with their performance. "All new players worked well," he commented immediately after the match and he was also happy how they managed to complete the team finally. "I´m glad we brought Tomáš Hájek in the team. We knew we needed somebody to his position and moreover he´s lefthanded and they are always valued."
Roman Pivarník also spoke to Erik Janža´s address who came to Štruncovy sady from Maribor. "Erik is physically well prepared, a player for combination, agressive. Of course, I can´t forget Martin Chrien who excelled in Slovakia. I´m happy to have him here. As I said I´m happy with all of them."
Fotogalerie
Related articles