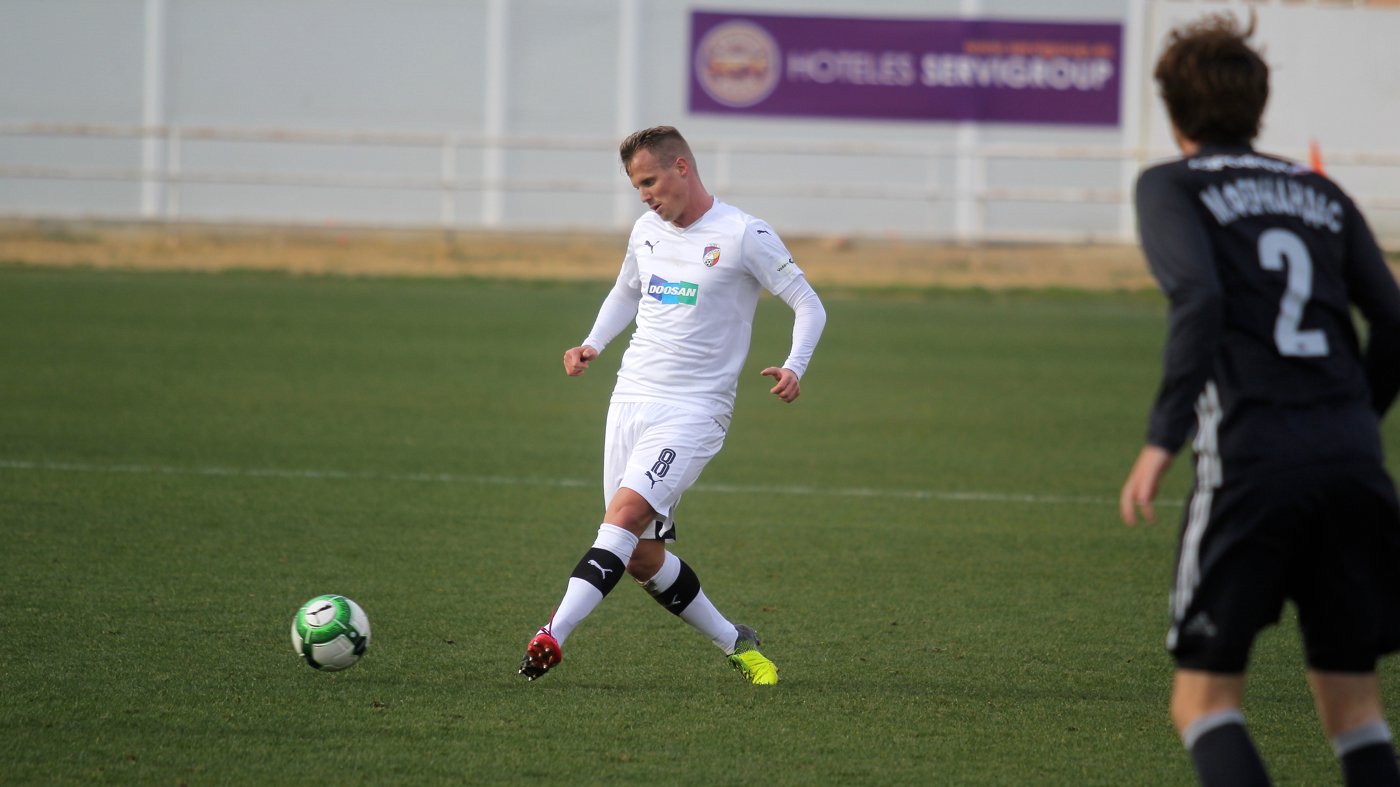 ​Our opponent was of high quality but our defensive was good, David Limberský thinks
At the beginning of the Spanish winter training week Viktoria Plzeň played a friendly match with the Champions League participant CSKA Moscow and the result of the match was 0:0. David Limberský and Michal Hlavatý evaluated their performance. Both footballers mentioned a high quality of their opponent.
In spite of the result their evaluation was rather positive. "I think we were sometimes even better than CSKA. We possessed the ball for most of the time, they were dangerous after the breaks but we dealt with it," Michal Hlavatý says and David Limberský adds: "Our defensive work was great. This is just a beginning of the game trainings here so we still have lots to work on but the base is good."

It was a good test for Michal Hlavatý. The 18-years-old midfielder played for Viktoria several times during winter but this was the first time he faced the team of such quality. "I was so glad the coach gave me a chance to play, I have to thank him," the Hlavatý says. "I was a bit nervous before the match as usual but not too much because of our opponent´s famous name," he claims.

David Limberský supported the offensive action of his team again. "I feel good and I like to offence so if there is a chance and space I like to help. We combined well, of course, there were poor moments, too, but we´ll work hard on it," he promises.
Fotogalerie
More articles from this category Aktuální zprávy