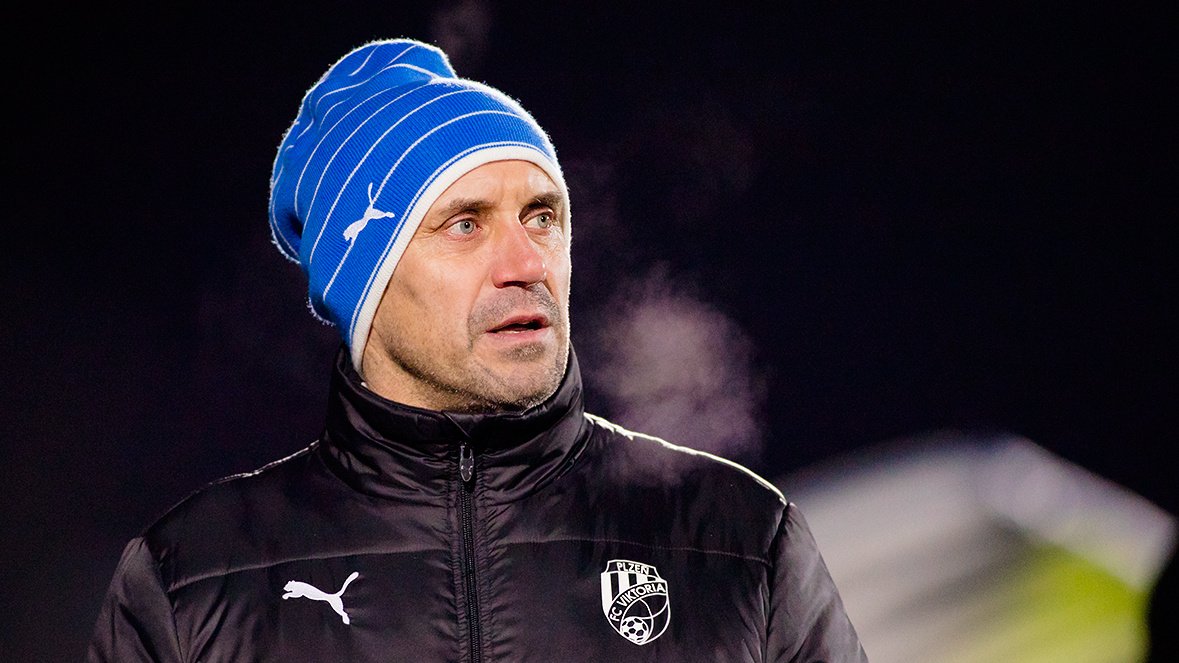 ​It´s good we stayed patient, Roman Pivarník says after the match
Viktoria Plzeň made it and won the first spring match after a winter break. They beat Příbram 1-0 and the only goal of the match was scored by Michael Krmenčík. It was a fantastic substitution by Roman Pivarník.
"We played a good match with an amazing start. We soon had promising actions but I regret we hadn´t scored more goals. Příbram played responsible football with a fast move to the offensive. During the break we discussed we should stay patient. We also changed the players´ positions which brought us a leading goal," Roman Pivarník describes.
Tomáš Poznar played in the starting line-up from the beginning. "To make the starting line-up for today was quite complicated. Our team extended and the players are at the same quality level. Tomáš seemed better so we decided for him. The situation was difficult concerning all positions because all the players do their best," the coach knows.
Andreas Ivanschitz played 65 minutes against Příbram. "We didn´t discuss any minutes sum. We had to change the game scheme with two forwards so Andy had to leave the pitch. He worked hard and joined the combination," Pivarník says.
"If you win 5-0 it´s easier. But the match in which you won 1-0 and you like the game will mentylly move you forward. Sometimes it´s better," Pivarník says.
Fotogalerie
Related articles