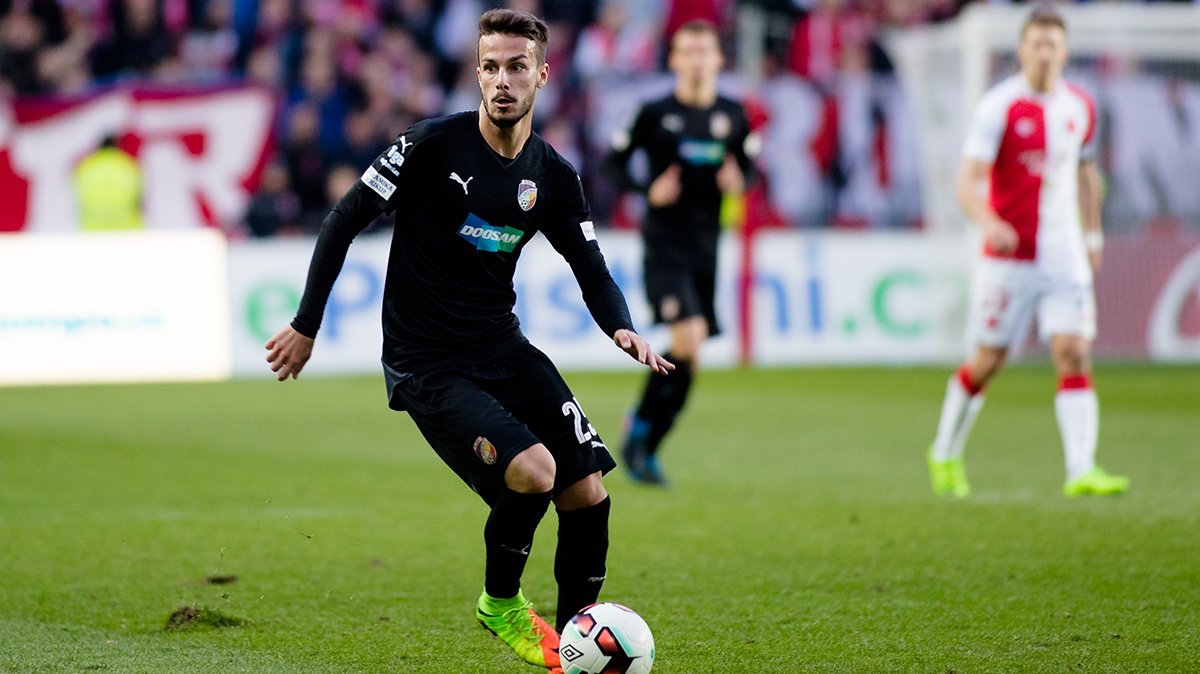 ​One loss means nothing, the midfielder Jakub Hromada rejects pessimism
Although Viktorians did not win the match against Slavia, they keep their heads up. "Everyone can lose and we keep believing we still can reach the trophy at the end. We will focus on ourselves," Jakub Hromada promises.
The match was influenced mainly by the red card of Radim Řezník. "It was a fair game until that moment. After that it was harder to keep the pace, Slavia made goal chances, we did not defend one free kick and they scored," the Slovakian midfielder regreted.
"We knew Slavia are a team of high quality and ride on their winning streak now. It was really hard for us to defend in ten," the goalkeeper Matúš Kozáčik agreed. "The fight is still open, if we win the upcoming matches we´ll still have a chance," he says.
The match was very hard and Jakub Hromada proves that: "It was a fight of tactics. Both teams prepared well and had minimum chances. A tie would suit this match but we didn´t make it," Hromada thinks.
Fotogalerie
Related articles