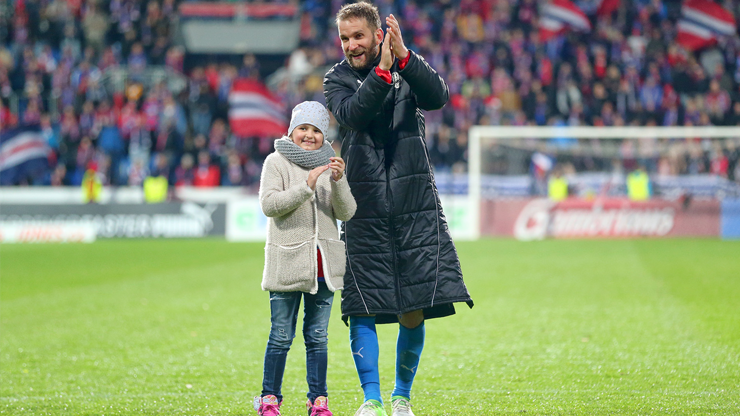 ​Victory and my 100th goal after my birthday? Amazing, Bakoš enthuses
The Slovakian forward received a fantastic applause during the match as well as after it. Not only the fans congratulated him on his 34th birthday, which was yesterday, Marek Bakoš also scored the 100th goal in his career and it was his 50th goal for Viktoria.
"I´m glad, of course, it´s kind of a milestone. I believed I could score today and will help the team by that," he says after the match. "I´m happy we won the day after my birthday and I score the 100th goal. Moreover, we´re sitting at the top of the standings now so I hope we keep going for the championship," Marek Bakoš adds.
It was a big day for Tomáš Hájek, too. He replaced injured Roman Hubník and played his premiere for Viktoria. "I went to warm up several times before but today it was for the first time I really went in," he smiles. "It was a bit harder but a man gets in the game after some time," Hájek says.
Viktorians agreed Slovácko were a tough opponent for them. "They definitely didn´t play badly. I have to admit they were even better in some parts so I was surprised. Nevertheless, we won and we appreciate that because we put Slavia under pressure again," Hájek comments.
Fotogalerie
Related articles