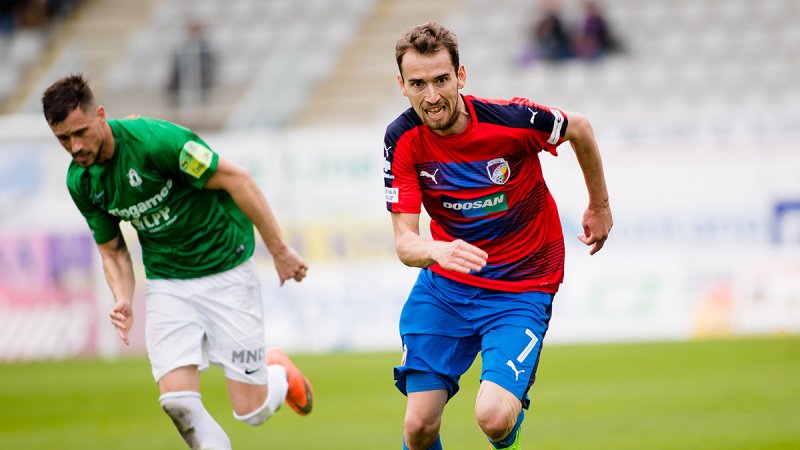 ​It was our colaps, Viktorians realize after a tie in Jablonec
Viktoria Plzeň brought 1 point for a tie 2-2 from Jablonec. In a half-time break they enjoyed nice two-goals leading arranged by Andreas Ivanschitz who scored both goals. Nevertheless, in the 2nd half Jablonec equalized the score when Doležal added two goals.
"We played well until the break, we scored a quick goal and then we increased our leading to 2-0. During the break the coach told us to stay focused and agressive. That´s the way we should play until the end of the match in order to make it here and get closer to the championship. Unfortunately, we didn´t make it," Ivanschitz says. His first goal was excellent. "It was a great shot, I was very happy for that as well as for the second goal. We played well, we possessed the ball very often, unfortunately we could finish the match and win," he adds.
"We overslept the beginning of the 2nd half. Doležal helped them a lot and we were out of the match, we conceded two goals and then it was hard. During the break we said this is exactly what we cannot allow and even though we focused well, it still happened," Tomáš Hořava evaluates the match. "The victory would mean a lot for us, today´s result is a complication but we still have a lot to play for," Hořava realizes.
Fotogalerie
Related articles