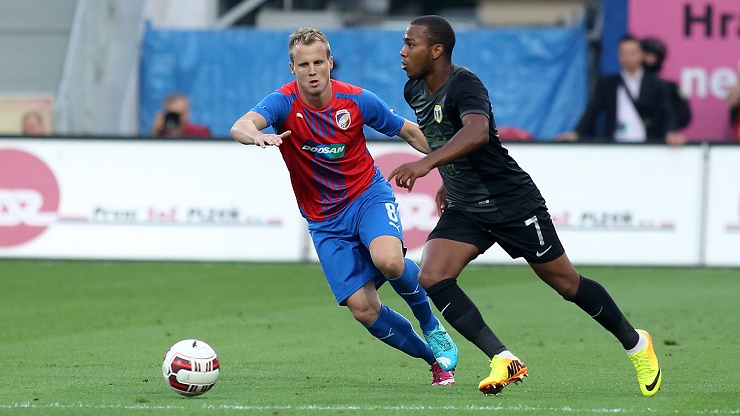 Our blunders decided, David Limberský says
​Viktorians did not make the 3rd QR rematch of the Europa League on Thursday and lost to FC Petrolul Ploiești. David Limberský evaluates the match where Viktoria received four goals.
"Unfortunately we didn´t start well, we made a lot of individual mistakes and received a goal from a free kick. We tried to return to the match by scoring a goal but a cheap goal before the break ruined our plans. We entered the 2nd half in an active way and put pressure. All balls flew into the 6-yard box but they didn´t find any receiver. The fourth goal put our hopes out," David Limberský evaluates the match.
The biggest engine were our fans. "We wanted to play till the very end because of our fans even though the match´s development was not optimistic. Unfortunately to score 4 goals in 20 minutes was almost impossible. We´d like to thank our fans who supported us even though they knew how the match would probably end. They are our motivation in the league now," he speaks higly about their biggest support.
"Of course, we respected our opponent. In Romania they showed us how strong they are. Unfortunately our individual blunders decided the match, not our tactics. All responsibility lies on us, not on our coach. It´s necessary to admit this can´t go on like this. We´ll have plenty of time now so we have to use it and make ourselves better," Limberský closes.
Fotogalerie
Related articles