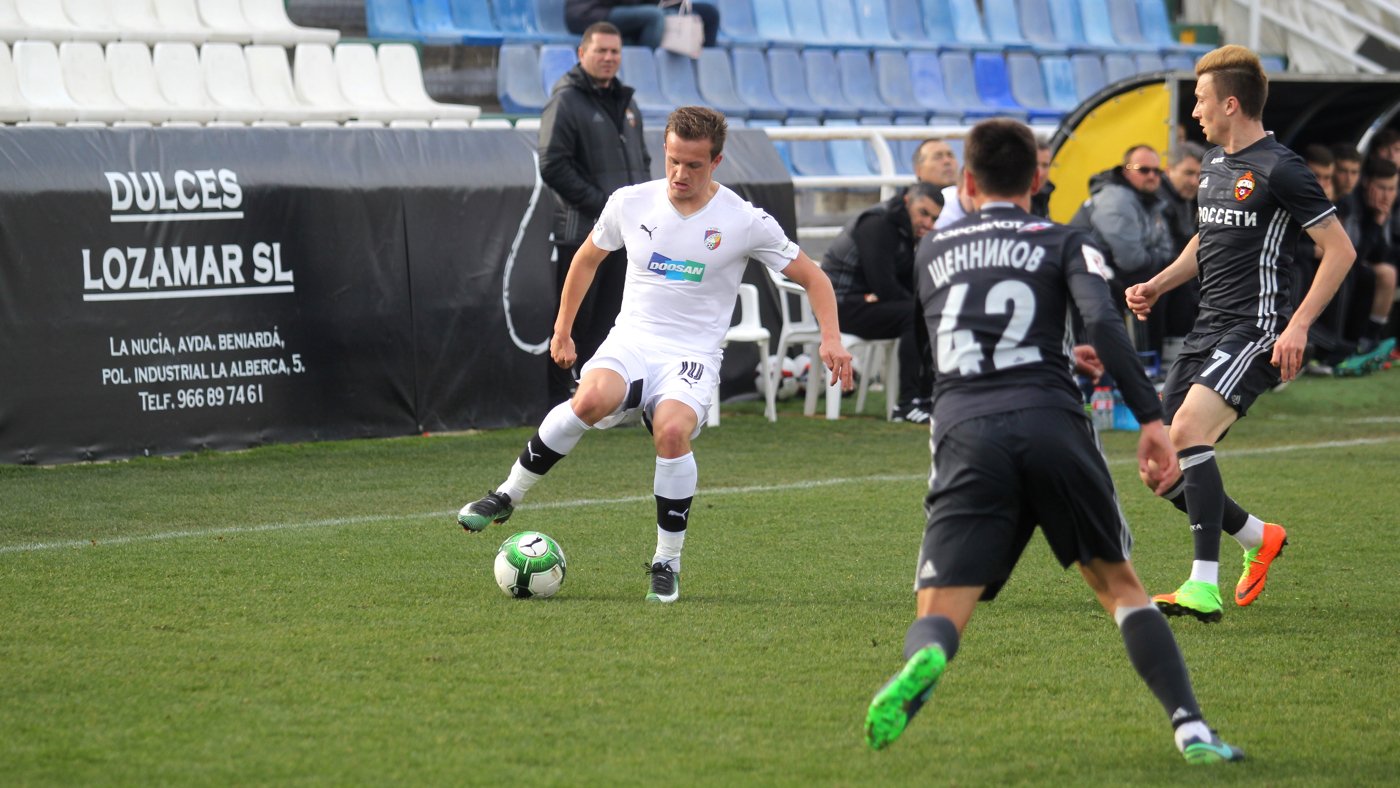 ​Plzeň tied with the Champions League participant
The first friendly match of the training week in Spainish Benidorm did not show a goal. Viktoria Plzeň played with CSKA Moscow 0:0 although both teams created promising chances.
Viktoria entered the match in a very active way. Since the beginning it was them who possessed the ball most of the time. On 3 minutes Michael Krmenčík could score but his header following Jan Kovařík´s centre pass flew above the crossbar. Several minutes later Kovařík had an effort on goal but missed the target.
CSKA first threatened the goal on about 20 minutes when Jonov´s attempt was excellently rebounded by Kozáčik. However, Dzagojev received the ball but hit only an upright. Soon after that the Slovakian goalkeeper blocked a pass by Fernandes. The Russian team had two big chances but Viktoria´s defence worked well.
The game in the 2nd half moved mostly in between the penalty areas. The defences were precise on both sides so none of the teams had many goal chances.
In the last 20-minute passage Viktoria also worked on two scoring chances. Martin Zeman had a free kick and passed the ball to Tomáš Poznar who was finally stopped by the goalkeeper. He had one more attempt on goal before the end of the match but missed the target.
The final result of the match was 0:0.
Mid-season trainings, Thu 2nd Feb 2017, 16:00, Benidorm, Spain
FC Viktoria Plzeň - CSKA Moscow 0:0
Plzeň: Kozáčik – Řezník (67. Matějů), Hejda, Hubník (64. Hájek), Limberský (64. Janža) – Hořava, Hromada – Kopic (62. Petržela), Ivanschitz (59. Hlavatý), Kovařík (62. Zeman) – Krmenčík (59. Poznar).
CSKA Moscow: Pomazun – A. Berezuckij (75. Gordjušenko), Vasin, Ignaševič – Fernandes, Milanov (46. Žamaletdinov), Wernbloom, Golovin (84. Kučajev), Ščennikov – Jonov (75. Nababkin), Dzagojev.
YC: 66. Dzagojev (CSKA).
Fotogalerie
More articles from this category Aktuální zprávy