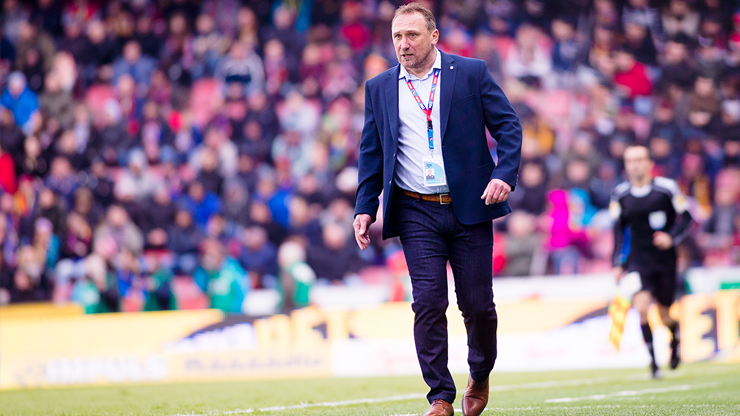 ​Zdeněk Bečka: We can´t make individual mistakes in a match like this
Viktoria Plzeň played the 28th-round match against Mladá Boleslav and both teams took 1 point for a tie 3-3. Zdeněk Bečka´s team had to return unfavourable result 0-3. The coach regretted the way his team conceded the goals.
"The first 15 minutes were quite good, we created some goal chances but unfortunately we quickly conceded a goal. We were like scalded but we immediately got back in the match, especially the end of the 1st half was great I think," the coach Zdeněk Bečka evaluates the match. "In the 2nd half we made an individual mistake and we were punished by the second goal to 0-2 and one more later. Football involves individual mistakes but we made right two. It should not happen in a match like this. We all believed we could return the score on our side, which almost happened," Bečka describes.
Viktoria is 1 point behind Slavia Praha in the league standings but Slavia still have one match ahead to play against Dukla. "I keep believing in the championship, there are two more rounds to go. Anything can happen," the coach closes.
Fotogalerie
Related articles