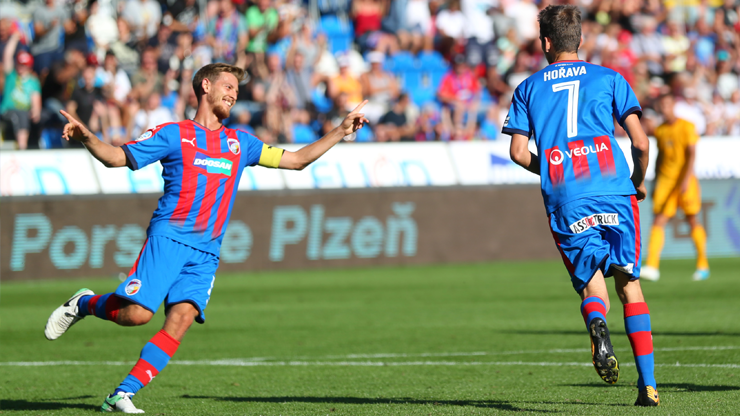 ​Fans? Hats off to them. We´re glad for such a start, Viktorians say
Viktorians entered the new season in a great style and beat Dukla Praha 4-0. Patrik Hrošovský was the captain for this match and Milan Havel played his premiere match. Both of them evaluated the match.
"It was the first match of the season, we were looking forward to it," Hrošovský says. "We scored quick goals and it decided, I´m glad we made it today. The atmosphere was fantastic and the fans really helped us," the Slovakian midfielder, who was the captain today, adds. "It was a special motivation but I prepared as usual," he comments.
Milan Havel was satisfied with the home premiere. "The atmosphere was really amazing here today. The fans were just perfect and it was a pleasure to play for them. Hats off," he says.
"We prepared perfectly for Dukla. Since the beginning we were successful in everything according to our plans so we´re happy for this start of the season," Milan Havel evaluates the match. "Our game was was smart, I wouldn´t say it was impetuous attacking," he closes.
Fotogalerie
Related articles