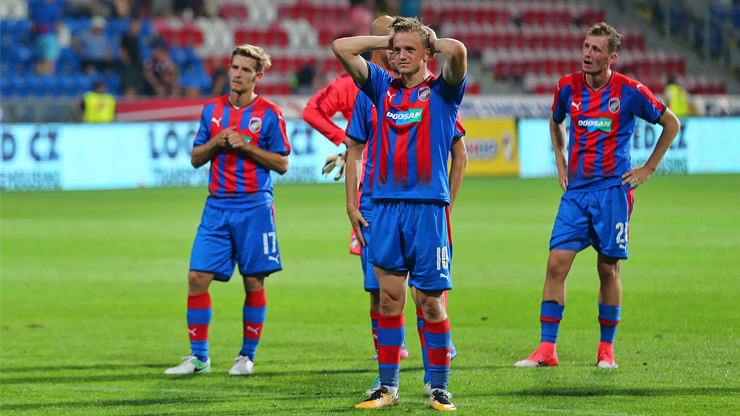 ​We lost the match ourselves, Viktorians knows
Viktoria´s dream about the Champions League went up in smoke. The rematch against FCSB was highly won by their opponent 1-4. They were logically very sad after the match.
"We made too many faults, which decided. After the goal to 1-1 we just wanted too much and we started to go crazy, which was punished by our opponent," the defender Lukáš Hejda realizes. "I also know I participated in those faults that led to goals," he adds.
Patrik Hrošovský also adds to the evaluation: "Why did it happen? I can´t say. We made several faults that caused our lost today."
After the score equalization 1-1 the Doosan Arena burst out of joy because that was the result, which would be enough to edge FCSB out. "It was a motivation for us, however, we conceded useless goals after that," Hrošovský regrets. ""We had a good position after the first match but it´s only our fault we failed," Lukáš Hejda closes.
Fotogalerie
Related articles