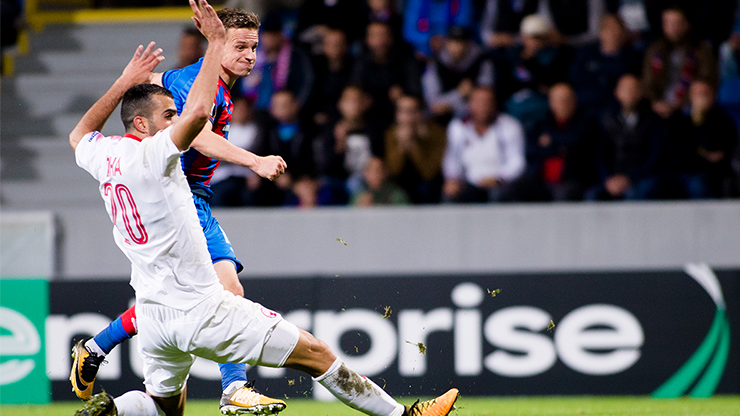 ​It´s very important to have bench of players of high quality, Jan Kopic says
3 goals and 3 first points in the group stage standings. Viktoria Plzeň beat Hapoel Beer-Sheva in the 2nd round of the EL group stage. The result was 3-1 and Jan Kopic and Milan Petržela participated in the victory.
"The 1st half was perfect from us, we only didn´t finish some situations well. We combined well but we weren´t effective in all the situations," Jan Kopic regrets. "We went to the 2nd half with the leading 1-0 and as usual we didn´t start well. We fell out of our game and the opponent punished us. Hruška saved some big attempts and their goal to 1-1 bumped us and we woke up," he adds.
The first goal was after Milan Petržela´s and Jan Kopic´s attempts. "We played it well. I was kind of scared he was going to shoot because he was there alone but he placed it to me and we made it," He speaks higly.
On 76 minutes Jan Kopic scored the winning goal of the match and it was his 1st goal in the Europa League. "The goal helped us a lot. I´m glad we won," he was shining.
Ivanschitz, Zeman and Bakoš participated in the third goal. "Our team is broad and everyone can help so it´s very important for us to have this strong bench. We´re playing more leagues so it´s an advantage to have more players," he closes.
Fotogalerie
Related articles