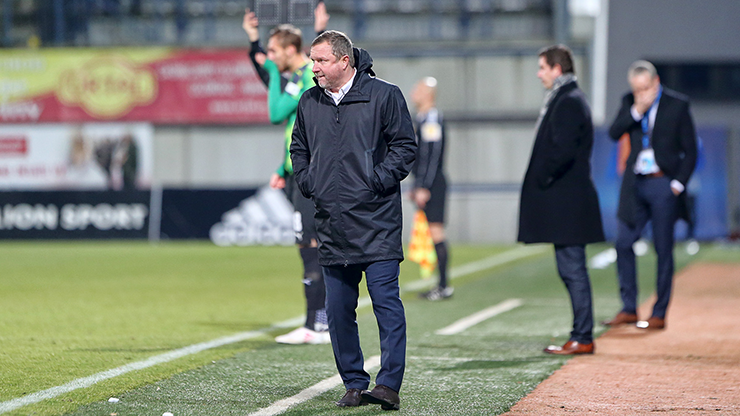 ​Our opponent punished us for our lazy start, Pavel Vrba realizes
Viktoria have lost the first league match in the current season. They lost to Vysočina Jihlava 0-1 at the home stadium. Petr Tlustý became the only scorer of the match.
The coach Vrba did not hide his disappointment after the match. "We failed at the beginning of the match, our opponent punished us for our lazy start and for that we weren´t well prepared for the beginning. As the time passed our game got better but Jihlava defended very well. We also had some good chances but we lacked a shooting accuracy. That are the reasons we lost. The first 25 minutes are a warning for us," the Viktoria´s coach realizes.
Vrba rejected the speculations that the team had difficulties to find the right motivation for the league after the success in the Europa League. "They had 3 days to get ovet it and I don´t think today´s match was influenced anyhow by the Thursday´s EL match. It was simply our fault," Pavel Vrba closes.
Fotogalerie
Related articles