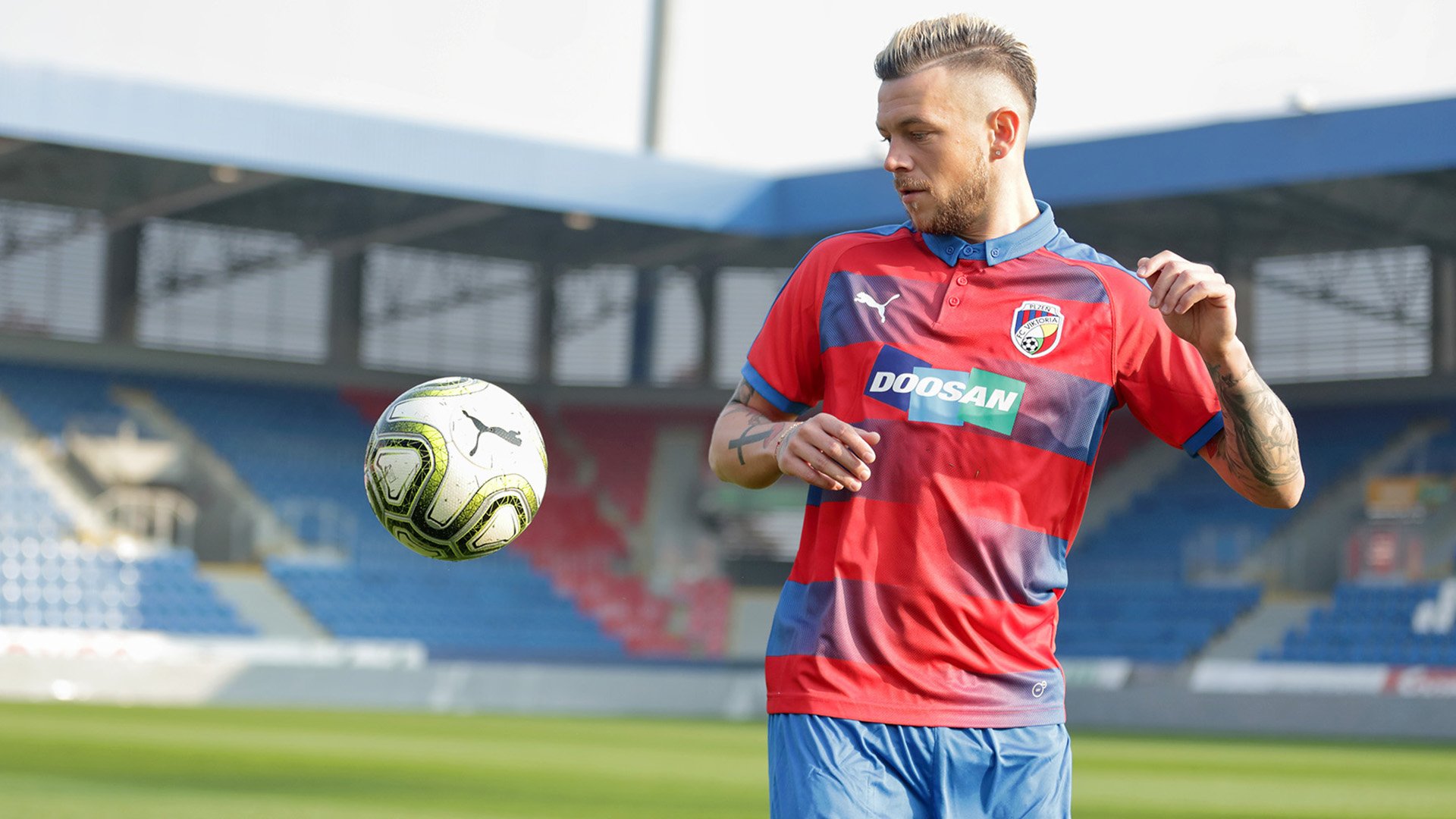 Viktoria Plzeň announce a new signing: Erik Pačinda
Erik Pačinda is the name of the newest Viktorian. The 29-year-old Slovakian will fully join Viktoria Plzeň in January 2019, from now he will be training with Pavel Vrba's squad.
Pačinda signed a three-year contract with Plzeň and is coming from Dunajská Streda, where he scored 32 goals in 93 matches. He was the team's top scorer three-times in a row and is the fourth top scorer of the club's history. He also played four matches for the Slovakian national team, where he scored a beautiful goal in his debut against Thailand.
Besides Dunajská Streda Erik played for Košice, in young age he was also playing in Austria and then he was on a one-year loan in Tours from France. "Erik is an experienced player and he was a key-man for Dunajská Streda. He fully fits into the team's conception while we have the strong Czech-Slovakian heart of the team," said general manager Adolf Šádek.
"First impressions from Viktoria are fantastic. I walked through the stadium and all the facilities, also through the town a little bit... I think it will be OK for me there and I am already looking to the first training," said Erik Pačinda in his first interview for club's website. "I know Plzeň has fantastic fans and almost everytime a full stadium, which is amazing. I am looking forward to meet all the fans!" he added.
Erik is becoming the fourth Slovakian member of the team after Matúš Kozáčik, Patrik Hrošovský and Roman Procházka. He has already played 10 matches and scored 4 goals for Dunajská Streda this season.
More articles from this category Novinky