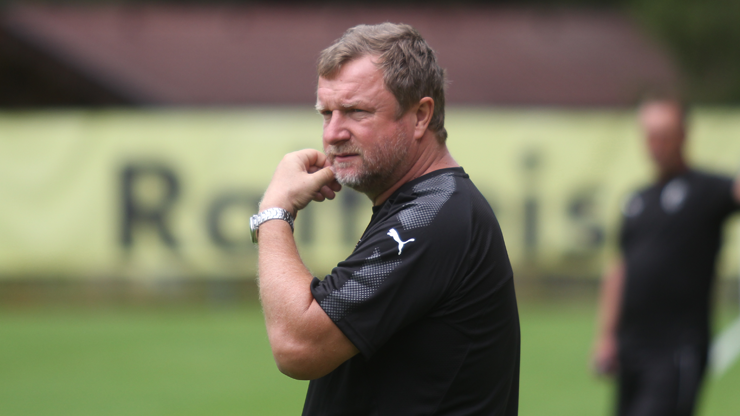 ​I believe even those matches will push us forward, Pavel Vrba says
Viktorians lost to the English team Wolverhampton 1-2 in Westendorf. The coach Pavel Vrba tried to find some positives, the defender Milan Havel played his premiere for the club and both of them evaluated the match for the club website.
"We meet strong teams who punish us for every our mistake. We conceded the goals after our lack of vigour, it´s our fault, this is how it works at this level," the head coach Pavel Vrba comments. "We could equalize the score… But I think even this match can push us forward," the coach adds.
"We failed in situations 2-to-2 and they could score from them, their final phase was excellent. Our defensive has to get better than today," Pavel Vrba finds the causes of the loss.
Milan Havel played his premere match for Plzeň. "It was a hard match. Wolverhampton have strong players and I was surprised how footballish they were. I think the draw would be better," the 20-years-old defender thinks.
The match was visited by about 300 fans and quite a lot of them travelled from Plzeň. "I´m excited that they came here to support us. I hope they´ll continue in future as well," Pavel Vrba closes.
Fotogalerie
Related articles