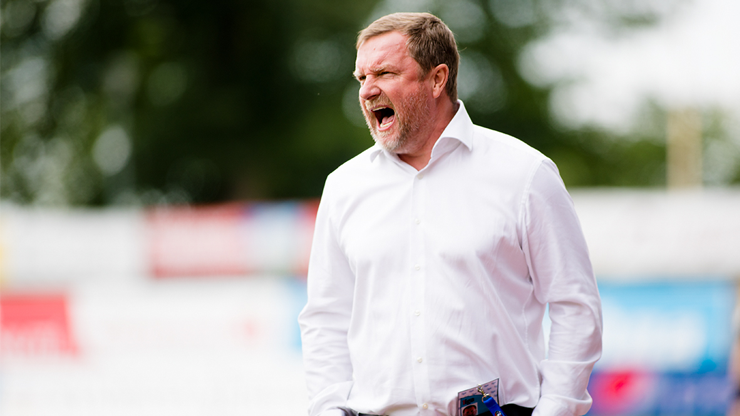 ​Fighting spirit to the detriment of quality, Pavel Vrba evaluates the match in Jablonec
Viktoria Plzeň won the match in Jablonec when after Tomáš Hájek´s goal they won 1-0. Despite the home team became more active in the 2nd half, Viktoria made it and won.
"To win in Jablonec is not easy, every league team will have hard times here. Today we were fighting to the detriment of quality. You sometimes play matches like this. If the team is not so successful, they show their character and finally win – it´s even more worth than if everything goes well and easy," the coach Pavel Vrba says.
Tomáš Hájek left the pitch during the match. It was another loss for Plzeň in the defensive line. "I hope it´s nothing serious and he´ll be ready until Tuesday. I wish he could join the team as soon as possible. I also believe other injured players will join the training soon so we can have a wide choice of players again," Vrba thinks.
After the match the coach spoke about Aleš Čermák, too, becuase he has not participated in any match so far. "With regard to the state of health he came in, it took a longer time to get him recovered. Aleš played 45 minutes for a junior team. He has to be patient, he´ll get his chance He confirms us during the trainings that he is the player that could be very useful for us," Vrba closes.
Fotogalerie
Related articles