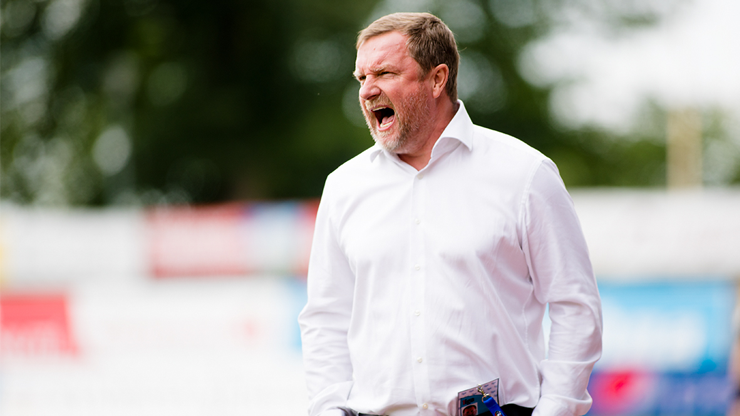 ​Vrba: I´m sorry for the unscored fast-breaks, the 2nd half was a fight from us
Viktoria Plzeň made it and won the 7th round match of the HET League when they beat Zlín 2-1. Viktoria scored two goal during the first 15 minutes and one of them was scored by Kolář, the other one by Krmenčík. Zlín took over the initiative in the 2nd half.
"The match evaluation will be very easy. Our 1st half was of high quality, great enter in the match, 2-goals leading but on the other hand other missed chances after fast-breaks. The 2nd half was mainly a fight from us," Pavel Vrba evaluates the match. "It was our fault we didn´t score from the fast-breaks. After we conceded a goal at the end of the half it was clear Zlín has nothing to lose here. Their game was better than ours, they had all the balls and were simply more accurate than us. We couldn´t repeat our game from the 1st half," Vrba continues.
His team has not lost any match so far and keep sitting first in the standings. It´s the 7th round so it´s totally useless to evaluate anything because everything can change. We´re satisfied with a good match entering and we´ve got a lot of points, which is positive. However, we can´t say everything is ideal. There´re some parts of matches we play well but others we don´t. We have no reason to be up," Viktoria´s coach thinks aloud. "We´ve got the hard matches ahead so after those ones we can talk but now I see it useless," Pavel Vrba closes.
Related articles