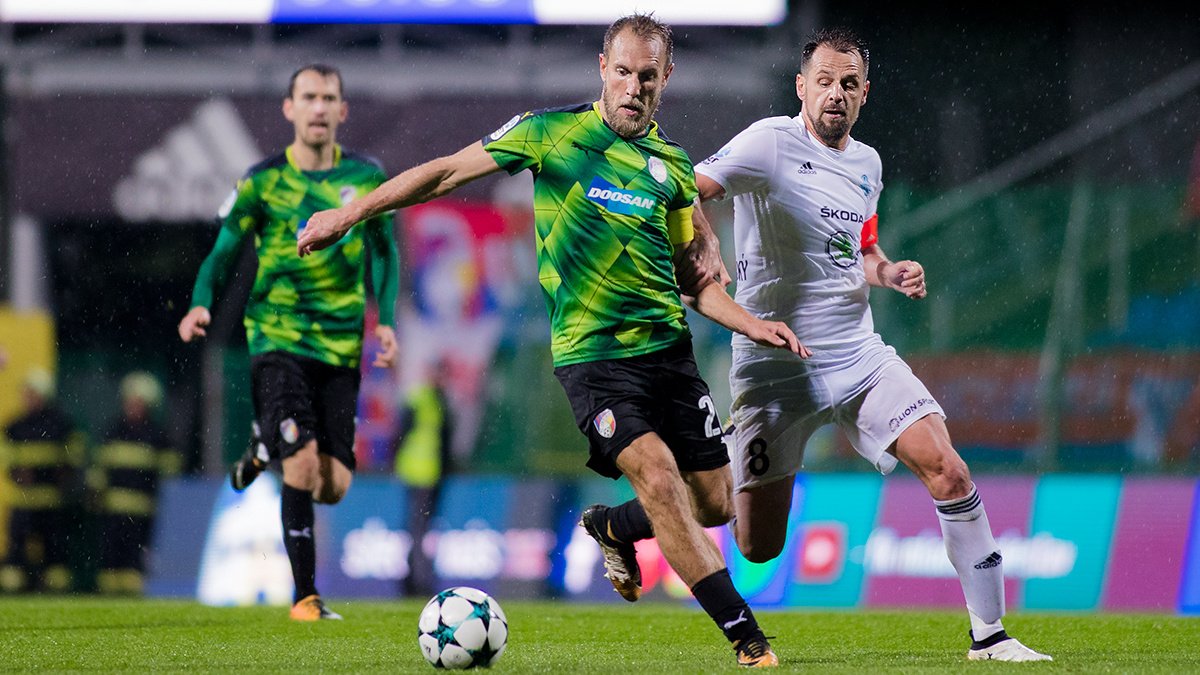 ​The matches in Boleslav aren´t easy, Viktorians agree
Eight matches, eight victories, 100% success. Viktoria Plzeň won the match in Mladá Boleslav and won 2-0. Both goals were scored by Michael Krmenčík during the first 14 minutes and the result did not finish until the end of the match.
"The match wasn´t easy. Boleslav had their chances," Krmenčík says. "We played well in the first 30 minutes and it decided. I have to speak highly about my teammates, today all of them played hard and we deserved to win," he adds.
Viltoria´s forward is with 6 goals the best league scorer but he prefers different priorities. "I never base on my own statistics. Being the best scorer is nice but I´m happier we´re currently winning the league. I want our team to be successful. I we play well, I´m OK then and I play well, too," he reveals.
On the other side of the pitch Matúš Kozáčik played with another zero behind. "I´m glad to help the team. That´s also the reason I´m here. I believe we´ll play like this in the next matches," the Slovakian national team member says.
Plzeň have a great success after 8 rounds but they do not want to underestimate anything. "The start of the season is great but it´s only a start really. We´ve got a long was to go. We have to keep focus on every single match and be well-prepared," the goalkeeper closes.
Fotogalerie
Related articles