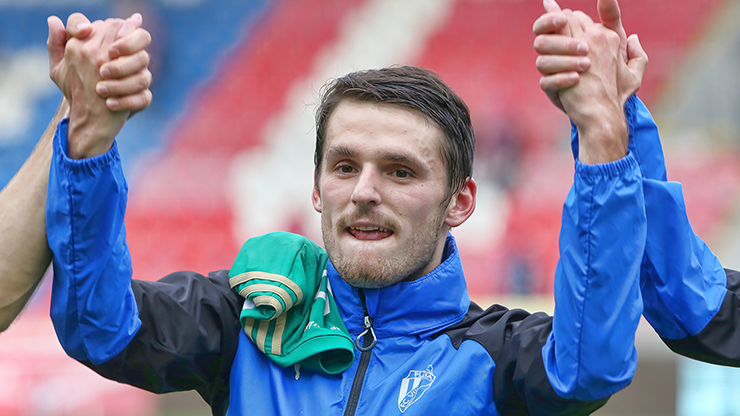 ​Our performance? Great heart and fighting spirit, Pavel Vrba evaluates
Viktoria Plzeň made the 9th round excellently when they beat Bohemians Praha 1905 although they were losing for one goal in the half-time. The coach Pavel Vrba again hit the substitution when Martin Zeman jumped in the match in the 2nd half and assissted in two goals.
"Bohemians had one good chance in the 1st half and they scored a goal. We couldn´t get in their 18-yard box. It was without movement, without vigour. With Bakoš´s and Zeman´s coming on the pitch the game livened up and we had more players in the 18-yard box. Our actions were faster and we made the pressure," the coach Pavel Vrba says. "We won the match at the end. We had a great heart and fighting spirit more than a high quality. We were very offensive for the whole match and our opponent were maybe lucky we didn´t score more goals. However, they also had one 100% goal chance when the result was 1-1," he says.
Havel was successful against his former club today. "Milan´s situation was more difficult today because if David Limberský was healthy, he would probably play. Nevertheless, he is the player we plan to have in future because he is very interesting. He was looking forward to the match against Bohemians and he decided it by the goal," Vrba says about the young defender.
Now Viktorians have a national team break, during which they will play the 3rd round of the MOL Cup against Opava. "I´m glad we´ve got the match against Opava on Thursday because we´ll keep being busy. We´ll give a chance to players who haven´t been so busy lately," Pavel Vrba closes.
Fotogalerie
Related articles