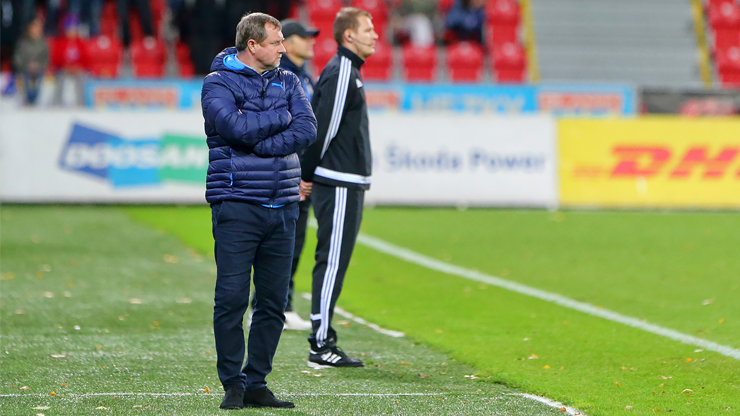 ​We performed bigger experience, Pavel Vrba says
Viktoria Plzeň beat SFC Opava 4-1 in the MOL Cup. Jakub Řezníček scored twice and the two other goals were score by Marek Bakoš and Václav Pilař.
"Today our opponent wanted to play football with us and that´s the reason the match was up and down. It was good for us we soon were in lead. In the 2nd half Opava were very dangerous, which they proved by a scored goal. If they scored another goal at 2-1, it would not have to be so positive for us. Luckily, we scored a goal two minutes later and then we increased our leading. We secured the advancing to the round of 16," the coach describes the match. "In my opinion, the match met the league requirements. At 2-1 the match was on its edge and we performed bigger experience. There were even parts Opava were better than us," Vrba thinks.
The starting line-up was different than usually, the players of a broader team were given a chance to play. "Some players showed their quality. After I see the match on video, I can analyze. I´m glad our recovered players participated in the match for at least several minutes and our team is getting cured," he is pleased. "Limberský has an individual trainings, Roman Hubník will be given the same and in his case we´ll see how he´s gonna join the trainings. The upcoming days will tell more," Pavel Vrba reveals.
Fotogalerie
Related articles