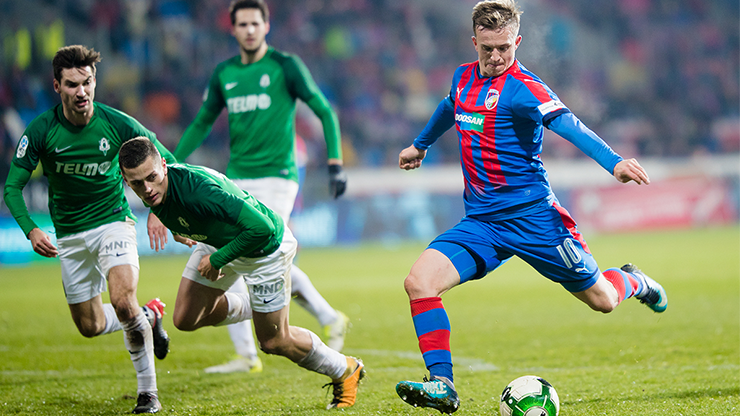 ​Jan Kopic: I´ve never played an autumn without a loss, it´s amazing
15 wins out of 16 matches. Viktoria Plzeň won the match against Jablonec and beat them 2-0. In the last match before winter break Plzeň increased their leading in the league standings to 14 points, which makes Jan Kopic and Michael Krmenčík happy.
"Jablonec played without respect against us. I thinks it was better even for us. It´s always a fight outside but at home we want to win every single match," Krmenčík says. "The match wasn´t easy, at least at the beginning. We knew Jablonec are dangerous in fast breaks. They run us away several times but with the time passing we became more self-confident. The first goal calmed us down," Jan Kopic says.
Viktorians have a huge leading in the standings so it is clear they are very satisfied with the autumn score. "I´m sorry we lost two points in Teplice. It´d be nice if we won all the matches," the forward is smiling. "On the contrary, we´re the first, we deserve to lead the standings and we hope it lasts in spring, too," the 24-years-old striker wishes.
Viktoria finished the autumn part of the season by 15 matches and 1 tie. "I´ve never experienced an autumn without a defeat. 2 years ago we made a winning streak of 16 matches and we told ourselves it´s really a lot and it won´t be repeated by anyone again. This year we almost surpassed ourselves. It´s really fantastic to make it in such a short time," Jan Kopic comments.
Fotogalerie
Related articles